About Syfy
When it launched in 1992, Syfy, then called The Sci-Fi Channel, was intended as a place for parent companies Paramount Pictures and Universal Studios to air their substantial libraries of science fiction and horror films and TV series. Since a rebranding in 2009, the channel broadened its programming focus somewhat, but the science fiction and horror genres still constitute the bulk of the channel's schedule.
While Syfy's audiences have never been huge, several of the channel's original series have achieved substantial success. "Battlestar Galactica," a reboot of the 1970s TV series, debuted on Syfy as a miniseries in 2003, then went on to a popular four-season run that helped to support something of a science-fiction renaissance on TV and in film. "Ghost Hunters," a reality series that follows the exploits of a team of paranormal investigators, premiered on Syfy in 2004 and was instrumental in creating a boom in paranormal reality series over the next several years.
In recent years, Syfy has produced original TV movies that poke fun at the horror and sci-fi genres with campy plots, intentionally unimpressive special effects and B-movie-style writing and acting. The most successful of these original movies to date is "Sharknado," which has generated unprecedented social-media buzz, if not giant ratings.
Battlestar Galactica
Merlin
Ghost Hunters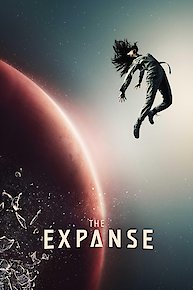 The Expanse
Z Nation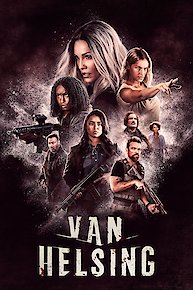 Van Helsing
The Magicians
Wynonna Earp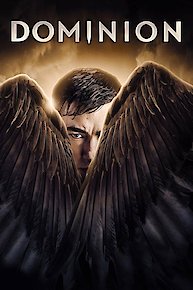 Dominion
Happy!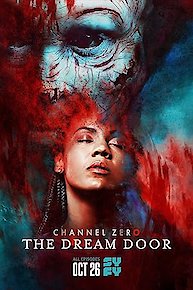 Channel Zero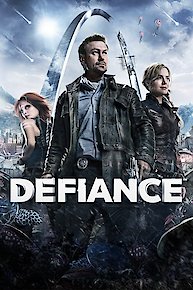 Defiance
Stargate Atlantis
Warehouse 13
Paranormal Witness
Face Off
Eureka
Destination Truth
Childhood's End
Mystery Science Theater 3000
Stargate Universe
Haven
12 Monkeys
Lost Girl
Farscape
Bitten
Being Human
WWE SmackDown!
The Dresden Files
Fact or Faked: Paranormal Files
Estate Of Panic
Caprica
Dark Matter
Haunted Highway
Killjoys
The Phantom
The Lost Room
Blood Drive
Ghost Wars
Continuum
Jim Henson's Creature Shop Challenge
Dream Machines
Ascension
Superstition
Urban Legends
Alice
Sanctuary
Buck Rogers
Flash Gordon
Haunted Collector
Olympus
Haunting Australia
Mysteries, Magic and Miracles
Outer Limits
Scare Tactics
Hollywood Treasure
Ghost Mine
Heroes of Cosplay
Ghost Hunters International
Syfy Original Movies
SCI FI Wire
WCG Ultimate Gamer
Sci-Fi Science: Physics of the Impossible
WWE NXT
Paranormal Investigators
Monster Man
Total Blackout
Battlestar Galactica: Blood & Chrome
Primeval: New World
Ghost Adventures (2007)
Geeks Who Drink
Hunters
Painkiller Jane
Earthsea
The Almighty Johnsons
Wizard Wars
The Internet Ruined My Life
Incorporated
Face Off: Game Face
The Invisible Man
Mad Mad House
Noein
Dominion Tank Police
Karas: The Prophecy
Against the Elements
Brink
Ghost Hunters Academy
Outer Space Astronauts
Riverworld
Mary Knows Best
Beast Legends
Mind Control with Derren Brown
Riese: Kingdom Falling
Copperhead
Marcel's Quantum Kitchen
Alphas
Legend Quest
Cha$e
The Mercury Men
Doomsday Prophecy